Agriculture, Wineries & Agriculture Service Businesses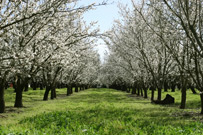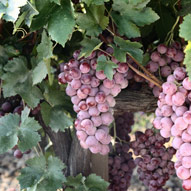 Barbich Hooper King Dill Hoffman has worked with ag-based companies for over 30 years and fully understands the business needs of today's farms, ranches, and ag-service companies. We provide a full range of services including tax planning and compliance, financial preparation and assurance, and general business consulting to farmers, wineries, and agriculture bases businesses. We have a broad network base of referrals to help with your individual needs as well.
The agriculture industry comprises a large percent of our client base with clients located in the Central Valley and also includes wineries in the Central Coast region.
Tax and Consulting Services
Planning is the key to paying the minimum taxes legally allowed, and planning in the agricultural industry is even more critical due to ability to shift income and expenses and the cyclical nature of the industry. It is critical that tax planning begin months before the year end in order to ensure the desired result.
No element of the entire public accounting spectrum is more complex and ever-changing than the area of tax planning. The tax treatment in agriculture is very specialized and an accountant with extensive agriculture tax experience is critical. Our professionals closely monitor developing complexities of agriculture tax law.
Consulting is a key component to tax planning. Barbich Hooper King Dill Hoffman provides professional consulting services so agriculture and winery business owners can meet their business goals. Whether it is planning for growth, entity consolidation, business succession, or financial forecasting, we can help. We offer a full range of consulting services for clients in the agriculture and winery industries by professionals who understand these sectors.
Wineries are a specialized extension of agriculture with unique concerns and issues. Of importance to wineries are capitalization and depreciation of vineyard costs, the most tax efficient structure of the organization and election of the basis of accounting, capitalization of costs during the wine making process, and proper tax and book accounting for such things as grower payment contracts for related parties.
Accounting and Auditing Services
Barbich Hooper King Dill Hoffman is a leader in accounting, business consulting and financial statement preparation for the agriculture and produce industries. Our audit professionals offer three levels of assurance services in financial reporting: audit, review, and compilation. The agriculture industry is becoming increasingly complex and businesses must process large amounts of information for external reporting to financial institutions, creditors, government agencies, and for internal use so good business decisions can be made.