Foundational Philosophy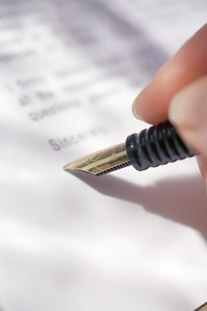 At Barbich Hooper King Dill Hoffman our foundational philosophy is to contribute to the economic and personal well-being of our personnel and clients by providing state-of-the art, quality, and trusted professional services.
Our firm is dedicated to a high level of personal, pro-active service, taking a proprietary interest in the success of our clients. Pre-planning is the key to anticipating and adjusting to an ever changing financial landscape. This guiding philosophy, and the quality of our services, provides peace of mind that is rare in today's increasingly complex world.
How do we do that?
BHK assigns a shareholder and at least one specific member of our professional staff to each client, to assure accessibility, timely response, consistency, and continuity of the people who understand your business.
BHK recruits the highest caliber professionals, continues to expand their knowledge through education, professional affiliations, and hands-on experience to ensure our firm maintains an in-depth knowledge of our clients' industries, and remains on the leading edge of the profession.
We, too, are entrepreneurs and understand your need for a proactive and flexible approach to solving problems. We take the initiative to identify client needs, communicate options, and provide sound business advice at a practical level, enabling you to implement solutions.
BHK believes in continuous, all-inclusive service to our clients. We are available for, and encourage, frequent meetings with your management team for consultation on financial matters. Our financial expertise and knowledge of your business combine to form a successful business partnership.